Mahi-Mahi is a type of dolphin fish. It is loved, and a fan favorite for the state of Hawaii. It is a lean fish with a firm texture. It is very moist, and has great flavor. It doesn't have a fishy taste, and it's not very salty. People relate the taste of Mahi to the taste of swordfish. These fish are very healthy and contain many vitamins and minerals. They are low in saturated fats. They are a great supply of vitamin B12, phosphorus, potassium, protein, niacin, vitamin b6 and selenium.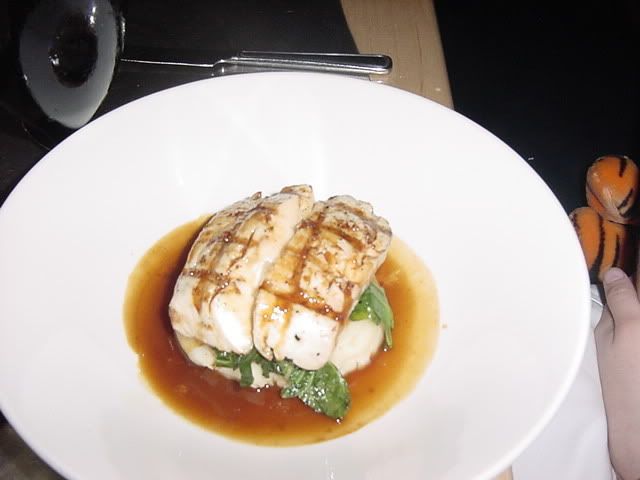 Mahi-Mahi is a surface dwelling fish that's found around tropical areas. They live for 4-5 years, and max out about 33 pounds. They are colored with golden, blue, and green colors. Mahi is called a dolphin fish, but they are not related to the endangered species dolphins.
Mahi is a very simple fish for one to try. That's because as I mentioned before it really doesn't have that fishy of a taste.
You can find Mahi Mahi online at The Best Food Store Online
The following is a really good recipe for Mahi Mahi that we love!

Mahi- Mahi sweet glazed
4-2 lbs of mahi mahi fillets
4 table spoons soy sauce
3 table spoons honey
1 tablespoon balsamic vinegar
Oil
Salt and pepper
1 garlic minced
1 teaspoon of ginger root grated

Cooking it all
1. In a bowl add the soy sauce, honey, vinegar, garlic, salt and pepper, and ginger, and mix well
2. Add the mahi- mahi fillets and smother them in the sauce
3. Place the whole bowl into a glass try that can go in the oven
4. Take the fillets out and cook on the stove top for 1 minute on each side on medium heat
5. Place the fillets back into the glass try and bake in the over on 350 for 10-20 minutes
6. Serve the dish when the fish is cooked, enjoy !!
7. Cook rice and serve over white rice
Please sign up for our Newsletter

Sign up for our newsletter to recieve occasional updates about our site! We'll send you different recipes and discounts we recieve!